Mass Times
Weekday Masses
Weekend Masses

7:15 AM

Monday – Friday

4:00 PM

Saturday

9:00 AM

Monday – Friday

5:30 PM

Saturday

12:10 PM

Monday – Friday

8:30 AM

Sunday

5:30 PM

Monday – Friday

10:00 AM

Sunday

8:30 AM

Saturday

(Folk/Sign Language)

12:10 PM

Saturday

11:15 AM

Sunday (Choir)

12:30 PM

Sunday

2:00 PM

Sunday (Spanish Mass)


5:30 PM

Sunday (Young Adult)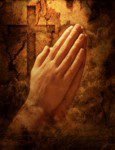 Spanish Mass/Service
Deacon René Garcia is available for Spanish services.
Kindly contact the rectory at 212-254-0200 to make arrangements.
Church of the Immaculate Conception
414 E. 14th Street (Main Church)
New York, New York 10009
2:00 PM Sunday Spanish mass

Rosary Prayer
Meet every Monday thru Saturday following the 9:00 AM and
12:10 PM masses, as well as every Monday thru Friday at 5:10PM

In this novena to Our Lady of Perpetual Help we pay tribute to the Blessed Virgin Mary in asking for her assistance. This picture of the Blessed Mother with her Divine Son above has helped her provide strength, comfort and even miracles to the faithful for centuries.
Meet every Wednesday at 6:00 PM at the church
Meet every 3rd Saturday of the month following the 12:10 PM mass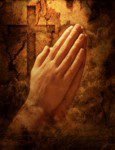 El Shaddai Prayer group
| | |
| --- | --- |
| Contact: | |
| Ariel | (347) 575 – 6784 |