Knights of Columbus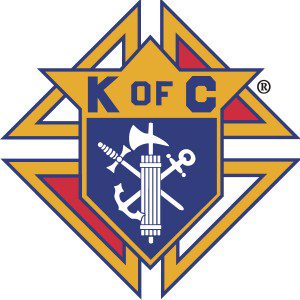 The Knights of Columbus are Catholic men, at least 18 years of age and older, who are committed to making their community a better place, while supporting their Church. Being a Knight is more than camaraderie; outside of community involvement and supporting your local Catholic Church it is also about enriching your own faith, protecting and enhancing your family life.
To participate in the Knights of Columbus one should be a practicing Catholic who lives up to the Commandments of God and precepts of the Church and is in union with the Holy See.
If interested please contact Mariano Abbariao Jr., Grand Knight.

Meet every 1st Tuesday of the month at 7 PM at the Rectory
| | |
| --- | --- |
| Contact: | Mariano Abbariao Jr. |
| Phone: | 917-913-1958 |
| E-mail: | |
The Legion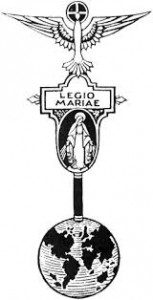 of Mary is an apostolic organization of lay people in the Catholic Church with over 3 million active members around the world. It makes its members better Catholics, through a balanced program of prayer and service in union with the Holy Spirit as he operates through Mary, Mother of the Church. Works include door-to-door evangelization, parish visitation projects, youth work and other spiritual needs of parish and community. It gives Catholics an opportunity to do something positive for the Church while at the same time deepening their spiritual life and strengthening their Catholic Faith.
Members meet together once a week for prayer, planning and discussion in a family setting; they do a couple of hours of definite work each week in pairs and under the guidance of a spiritual director.
Meet every Monday from 7 PM – 8 PM and Sundays at 11:45 AM and 12:45 PM at the rectory.
If you are interested to learn more, kindly contact Mercedes Yulo.
| | |
| --- | --- |
| Contact: | Mercedes Yulo |
| Phone: | 212-388-9220 |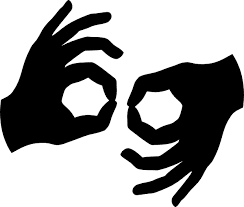 If you are in need of a sign language interpreter for the Sunday 10:00 am mass kindly contact Christy Acevedo.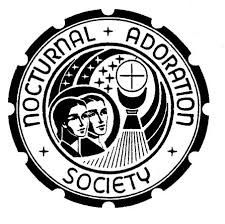 Meets every First Friday of the month following the 5:30 pm mass. 
The Church of the Immaculate Conception Parish Council is a consultative body acting as a Christian community and model for other organizations; collaborating with the Pastor for the good of the Parish; identifying and advising the Pastor regarding the needs of the people of the Parish and advising the Pastor as to how best to meet them; acting as a mechanism for promoting various Parish activities; providing a forum for lively, prayerful discussion and innovation within the Parish.
Meets every 1
st
 Tuesday of the month.
Parish Council Minutes 
click here

Parish Council Staff
| | |
| --- | --- |
| John Matcovich | – Chairperson |
|   | – Vice Chairperson |
| Judith Aponte | – Recording Secretary |
The Special Events Committee at Immaculate Conception is responsible for planning and organizing social and fundraising events which promotes harmony and fellowship in our parish and community. Our major events include the Parish Barbeque, the Parish Dinner Dance, the Volunteer Thank You Social, St. Patrick's Day Luncheon, and we host the dance for the developmentally disabled twice a year.
If you are interested in volunteering kindly contact John Matcovich.
Young Adult Group (ICCYA)

The Immaculate Conception Church Young Adults is an outreach to parishioners in their 20s & 30s, who are single, married, with or without children. We hope to engage you with spiritual formation, volunteer opportunities & social activities that reflect our Catholic faith & parish community. We encourage you to take part in the events so that we may continue to build a dynamic and active ministry.
Immaculate Conception Parish's Youth Ministry Program is committed to creating support for our youth in their faith, engaging them to find a place of belonging within the Church. Activities of the Program will include opportunities for youth, ages 12-17 to explore our Catholic faith and get to know other Catholic youth throughout the Vicariates in Manhattan.
For more information or to volunteer for Youth Ministry, contact John Matcovich

| | |
| --- | --- |
| Contact: | John Matcovich |
| Phone: | 212-254-0200 |